"You can trust us to give you beautiful hair"
We're so confident that you'll never want to leave us, we'll give you 50% off your first Cut & Finish!
Friendly

Professional

Caring
Step 1. Decide what you normally like to spend on a full-price Cut & Finish.
Step 2. If you haven't already, choose your stylist in that price range on our team page.
Click here to go to our team page.   We'll apply your discount at reception.
Step 3. Click on the "Claim Now" button below and book a "New Client Cut & Finish" Which is an hour-long appointment.
Step 4. You'll be taken to a quick sign-up page where you can book.
Do any of these sound familiar?
Frustrated your hairdresser doesn't understand what you want?

Not sure how to tame your hair?

Hair not feeling fabulous every day?

Not sure what hair products are best for you?

Don't know how to recreate the salon look?

Not sure which styles suite your face shape?
Struggling with your hair? At Lifestyle Salon Aylesbury, we understand. Our expert stylists are here to solve your hair woes, from finding the perfect style for your face shape to teaching you how to maintain that salon-fresh look at home.
We offer personalized advice on the best products for your unique hair type. Plus, enjoy 50% off on your first cut and finish appointment. Transform your hair frustrations into hair happiness with us!
Our Clients Love Their Lifestyle Hair
See for yourself...
Sharon Wilson
Lifestyle Client
I may have moved to Scotland, but I still get my hair cut by Josie!
I may have moved to Scotland, but I still get my hair cut by Josie! She has been cutting my hair for a number of years and I can't praise her enough. I book in every time I'm down south! Excellent all round and highly recommended!
Loraine Kristen
Lifestyle Client
I am always pleased with the results...
I've been having my hair cut and coloured at this salon for a couple of years now. The staff are always friendly and professional and I am always pleased with the results. I would definitely recommend!!
Afsha Sohail
Lifestyle Client
Each appointment has gone so well and I have left the salon smiling...
I have been going to Maisie at Lifestyle Salon for the past 6 years. Each appointment has gone so well and I have left the salon smiling. Everyone is so friendly and helpful and the salon has a lovely atmosphere. Maisie is brilliant and understands me and my hair, she is always open and honest on what can and can't work which I thoroughly appreciate.
Jayna Sinesh Doshi
Lifestyle Client
Happily recommend and would have my hair cut by her again!
Lovely haircut by the friendly Sam! Booked online at last minute. Easy to use website, friendly welcoming staff and enjoyable experience. Sam was kind and chatty, talked me through what would look good and regularly checked with me whether I liked my haircut. Happily recommend and would have my hair cut by her again!
Bethany Jackson
Lifestyle Client
Such a chilled out environment and incredible staff
Absolutely brilliant stylists!! Such a chilled out environment and incredible staff. They work so hard and ensure that you have everything you need! Elisa is incredibly talented and is the loveliest person! All the girls are brilliant and super welcoming! They chat and listen to you and all so lovely! I love coming here to get my hair done and I love seeing what they plan when I say 'do whatever'.
Robyne Sharpe
Lifestyle Client
Always puts me at ease so I have an enjoyable experience!
I have been visiting Elisa for years and followed her career- I love the new salon and service was friendly, the young girls provided a lovely shampoo experience. As always Elisa provided me with a beautiful colour and cut. Elisa understands I am nervous at getting my long hair cut but always puts me at ease so I have an enjoyable experience
Nicole Layman
Lifestyle Client
Feel a lot more personal than just a haircut...
Would highly recommend this salon, all the staff are so lovely and helpful. Maisie colours my hair and is so friendly. She remembers our previous conversations so feel a lot more personal than just a haircut. New salon is always clean and fresh
Mimzy Afsana
Lifestyle Client
Josie never fails to amaze me...
I've been getting my hair done every 6 months by Josie, since September 2022 and Josie never fails to amaze me she always gives me what I want, listens to my needs & always comes through!
Laura Lubie
Lifestyle Client
Thanks to all the team for such fantastic care!
I drive from Leicestershire to Lifestyle in Aylesbury because of how well looked after I am – I've been coming here for a few years now. Once you find a good salon/stylist it's worth the extra travel. All staff members are warm and welcoming. Katy is exceptionally good at her job – she's gone above and beyond to offer me great advice and it's really helped me overcome some insecurities I had with my hair. When I first met her my hair was really dragging down my mood, as it was thin and limp. She's been able to recommend some products and changes that have really boosted my confidence and my hair is in great condition with lots of new growth I'm pretty sure would never have happened if I hadn't met Katy. Thanks to all the team for such fantastic care.
You can trust us with your hair...
Do you ever look in the mirror and feel like your hairstyle just isn't reflecting the real you? It's easy to fall into a routine, sticking with the same old haircut that no longer excites you. Maybe your hair lacks vibrancy, or your last salon experience didn't quite capture what you were hoping for. The result? You're left feeling uninspired and a little out of touch with your own style.
Now, picture this: You walk out of a salon with a hairstyle that not only looks fantastic but also truly represents who you are. This new cut and style brings out your best features, boosts your confidence, and turns heads wherever you go. You feel refreshed, rejuvenated, and ready to take on the world. Your hair isn't just styled; it's a statement of your individuality and zest for life.
At Lifestyle Salon Aylesbury, we're committed to making this vision a reality for you. To get you started, we're offering an exclusive 50% off on your first Cut & Finish appointment. Our skilled stylists are experts at translating your desires into a look that's uniquely yours. Don't just change your hairstyle; transform your look and uplift your spirit. Book your appointment today and step into a world where your hair tells your story – at half the price!
What Makes Lifestyle Better Than Other Hair Salons...
Other Hair Salons
Rushed appointments

Hard to get that salon look after the first wash

Will book you with the next available stylist not a specialist in your hair type

Staff training is rare or non-existent
Lifestyle Salon
We make time to talk about your haircut

Hair that looks amazing every day

We'll match you with a stylist that specialises in your hair type and style

Stylists are regularly trained on new products and trends

Blow dry lesson to help you recreate the salon look at home

Free consultations
Why Choose Us...
Skilled Stylists: Our team of professional stylists are not just skilled, they're style enthusiasts who stay updated with the latest trends and techniques.
Personalized Care: We listen to you. Your preferences, your style goals, and even your hair woes. We tailor our services to suit your unique needs.
Quality Products: Only the best for our clients. We use premium hair care products that nurture your hair and ensure lasting results.
Relaxing Ambience: From the moment you step in, you'll feel the difference. Our salon is designed to offer you a serene and luxurious experience.
Affordable Luxury: Experience top-notch hairdressing services at unbeatable prices.
Meet Our Amazing Stylists...
Abby
Apprentice Hairdresser
Meet the rising star of Aylesbury's salon scene, Abby. A dedicated hairdressing apprentice, they infuse the town with a fresh breeze of creativity and skill. Amidst the buzzing clippers and vibrant hues, Appy is honing their craft with passion and precision. Eager to learn and quick to adapt, they bring a youthful exuberance to every haircut, turning heads and creating smiles.
Aylesbury's locks are in capable hands as Abby blossoms into a promising talent, leaving an indelible mark on each client's experience and setting the stage for a dazzling future in the world of hairstyling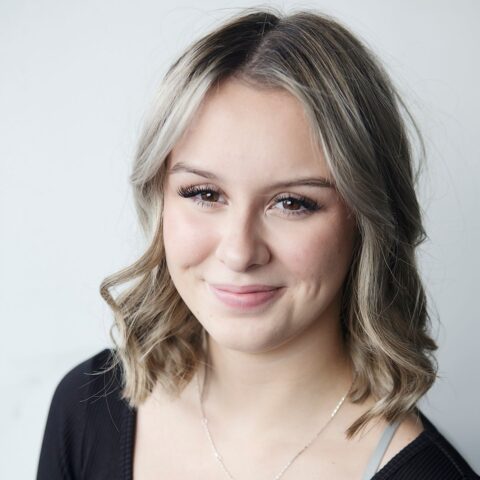 Elisa
Creative Director - £55
Elisa's journey into the world of professional hairdressing was a natural evolution from her teenage days of experimenting with cutting and colouring her own hair. Fueled by a passion for making people feel fantastic both inside and out, her extensive knowledge has made her a beloved member of our team. Her warmth and expertise extend beyond the salon chair, creating not just beautiful hairstyles but also fostering a positive and enjoyable experience for everyone she encounters. With a perfect blend of skill and a welcoming personality, Elisa has become a sought-after team member, leaving a trail of satisfied clients and happy vibes in her wake.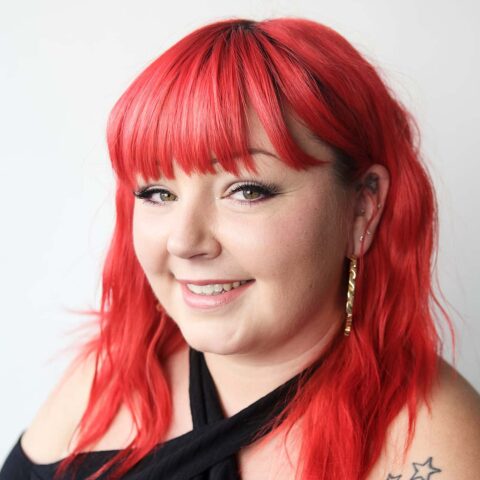 Josie
Salon Director - £61
Meet Josie, an immensely experienced stylist who finds great pride in her craft. Her meticulous attention to detail sets her apart, and she attributes her success to fostering strong relationships with all her clients. Josie is not just a stylist; she's an artistic hairdresser who enjoys creating stunning work, especially for the camera. Despite her artistic flair, she firmly believes that successful hairdressers listen to their clients, ensuring the looks they create truly suit them.
Beyond the salon, Josie's life is enriched by family time, power walks, exploring new places, and a love for charity shop adventures. Her passion for both her craft and personal interests underscores her versatile and vibrant approach to life, making Josie not just a skilled stylist but a warm and engaging presence inside and outside the salon.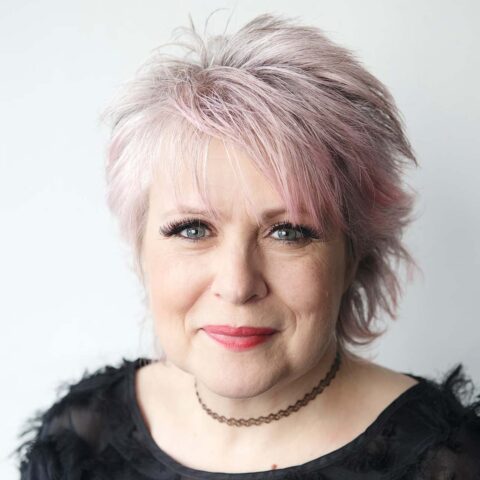 Meet Katy, the hair enchantress with a wealth of experience, transcending the role of a typical hairdresser to become an artist. Her mission? To sculpt unique looks that embrace the individuality of each client. Beyond the cut and style, Katy finds joy in the pure delight that lights up her clients' eyes upon seeing the masterpiece she's crafted. But Katy's magic extends beyond styling; she's a colour wizard with top-tier qualifications, skillfully tailoring techniques for every occasion.
For those seeking a stylist who not only knows the ropes but dances through them with flair, Katy is your go-to girl. From personalized looks to setting style trends, she blends skill and excitement, promising a delightful hair journey.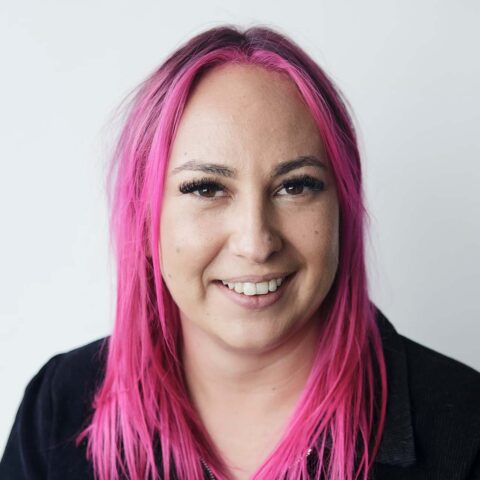 Keira
Principal Creative Designer - £50
Keira is drawn to the hairdressing industry by her love for connecting with people, boosting their confidence, and bringing joy into their lives. The sociable nature of the career resonates with her, and staying updated on new fashions and trends serves as a constant source of motivation. Among her hairdressing passions, colour holds a special place for Keira.
Infused with a great sense of humour, she playfully directs her wit towards the boss, adding a touch of levity to the workplace. Keira's genuine enthusiasm and people-centric approach make her not just a skilled stylist but also a delightful presence in both her professional and personal spheres.
Maddie
Apprentice Hairdresser
Meet Maddie, a rising star in the world of hairdressing, weaving dreams into strands and transforming tresses with creativity and flair. As an enthusiastic apprentice, Maddie combines passion with precision, creating hairstyles that reflect a harmonious blend of artistry and technical skill. With an eye for detail and an ear for client aspirations, Maddie listens intently, ensuring each haircut is a personalized masterpiece.
Beyond the salon chair, Maddie is a dedicated learner, absorbing knowledge like a sponge and turning challenges into opportunities. Whether mastering the latest trends or perfecting classic styles, She approaches every task with a positive spirit and an unwavering commitment to excellence. Colleagues admire Maddie for her vibrant energy, team spirit, and genuine love for making people feel confident and beautiful.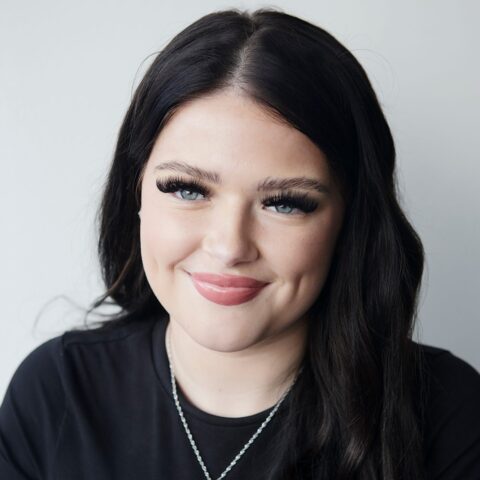 Maisie
Creative Designer - £42
Meet Maisie, the confident and personable hairdresser who takes pride in getting to know her clients on a personal level. Her joy lies in crafting looks that not only suit the individual but are also easily manageable for them. Ensuring everyone leaves the salon pleased with her work is a top priority for Maisie. Beyond styling, she has a particular passion for colour, skillfully creating looks that complement the perfect cut.
Outside the salon, Maisie enjoys socializing with friends, indulging in restaurant outings, and taking leisurely walks. Her approachable nature and dedication to client satisfaction make Maisie not just a skilled hairstylist but also a friendly presence, adding warmth to both the salon and her social circles.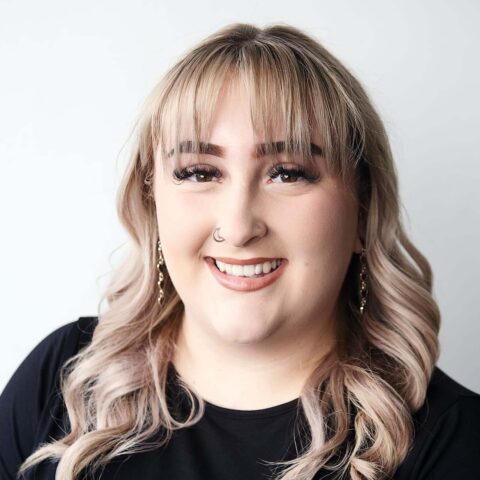 Sam
Creative Director - £55
Meet Sam, a seasoned hair maestro boasting 19 years of expertise. With a vast reservoir of knowledge and creative ideas, she's your go-to guide for finding the perfect look. Sam's passion lies in the art of cutting; she thrives on crafting precise cuts that endure for weeks on end. Witnessing a client confidently leave the salon with a cut that's not just right but perfect fills her with immense pride. For Sam, the joy is in knowing that her meticulous work has brought happiness to her clients. With every exact cut, she transforms her passion into a lasting impression, leaving clients satisfied and confident in their newfound style.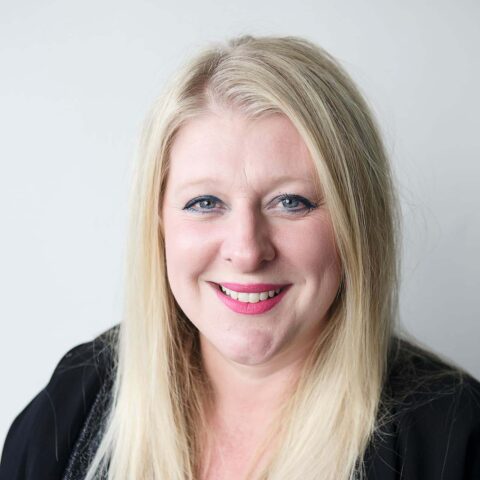 Sophie
Principal Designer - £35
Meet the extraordinary talent that is Sophie, a maestro in the art of hairstyling who transforms locks into masterpieces. With scissors as their paintbrush, Sophie crafts a symphony of styles that resonate with individuality and flair. Bringing a unique blend of creativity and technical expertise to the salon, they are not just a hairdresser but a visionary sculptor of personal expression.
Known for their infectious enthusiasm and warm charisma, Sophie creates more than hairstyles; she curates experiences that leave clients feeling empowered and confident. With an extensive repertoire of trends and techniques, Sophie approaches each client as a canvas, ensuring that every snip and style is a reflection of the individual's personality and lifestyle.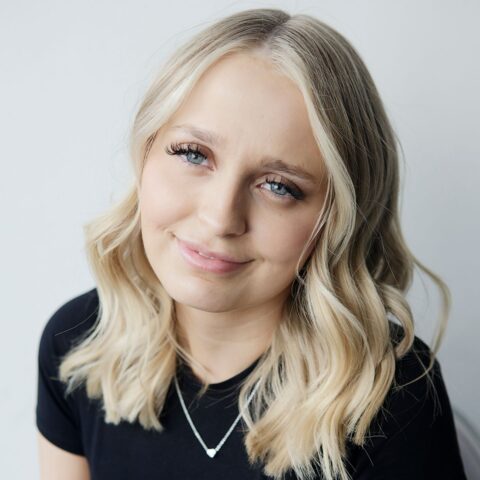 The nearest car park is Exchange Street adjacent to the Theatre and it's just a short walk up through Market Square. But if you're a customer of Morrisons, you can park there for 2 hours for free.
Absolutely! You can always book a free consultation before you book an appointment to meet the person who's going to do your hair. And if you need help in choosing the right person who specialises in your hair type, then just speak to our reception team and they'll be happy to help.
All of our stylists have been specially trained to recognise and advise what hairstyle will suit your face shape. And if you were thinking about having colour, they have also been trained to recommend those colours that will most suit your skin tone. So, whether you're looking for a complete restyle or just something a little different to give you a fresh new look, then book a free consultation and speak to one of our experts.
We have eight levels of Stylists based on their experience, training and indeed their popularity. So there's a price and level of expertise to suit everyone.
We have specialist stylists who are trained to deal with all kinds of dry and damaged hair. We also carry the latest treatments that are scientifically proven to work wonders! This means that we can rejuvenate even the most damaged hair or just bring back a little shine to hair that's been processed. In other words, no matter what condition your hair is in we can work our magic and rejuvenate your hair with strength and shine!
Book Online...
Book a cut and finish online and we'll take 50% off the bill when you pay after your appointment.
Book Here
- Or -
Call Us...
On 01296 330 220 and tell our friendly receptionist this is your first booking with Lifestyle Salon.
Call Us Here