Our meet the team page is designed to give you an insight to each of our talented hairdressers. Similarly, it will give you a feel for what that particular hairdresser loves doing or specialises in.
You may also find it helpful to call our reception team and speak to them regarding each stylist. That is to say, they have an in-depth knowledge and can give you more of an insight as to who they think would suit you.
And remember, we offer free consultations. For instance you can book in to see your prospective hairdresser and meet them in advance of booking. The benefit of this is that you can get a feel for their style of hairdressing, their ideas and meet them face-to-face. In other words a great way to meet the team!
Meet the Team – Milton Keynes
Jess  – Senior Creative Designer £46
About Jess
Jess is a very caring and attentive stylist who loves to see her clients "walk out happy". She attributes much of her success in being able to, as she says, "combine a very personal service where listening is so important. And at the same time offer advice about change because everyone can feel like something new."
Qualifications and Specialises in…
 Megan loves the 'classic cuts' and believes that precision is the cornerstone of every great look. She also specialises in creative colouring and loves to Balayage. She has been on many courses to advance her career and has her NVQ Level 2 & 3.
Interests
Jess loves to keep up with current trends in hair and fashion, loves to walk and is just buying a house!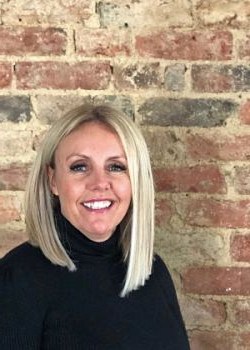 Katie – Salon Director  £61
About Katie
With over 26 years' experience, Katie is an amazing hairdresser who produces beautiful work. Katie has a calm, approachable way about her that instantly tells you that you can trust her with your hair. "I love being with my clients and thoroughly love what I do as I consider my clients as friends and I love to see them leave happy!" Katie goes on to say, "It's so important to make sure the style we choose not only suits my client but is one they can manage at home and suits their lifestyle."
Qualifications and Specialises in…
As you may imagine Katie has numerous qualifications under her belt and is a Master Colourist as well as specialising in Hair Straightening and men's hair. 
Interests
Katie likes to keep fit and goes to the gym as well as running, socialising with family & friends and likes the cinema and restaurants. 
April – Salon Manager Milton Keynes  £65
About April
April is a very creative stylist and formerly an experienced manager for one of the well-known top salon groups in London. Her passion for creativity and client care has proven to be a winning formula and made her a very popular stylist.  She loves to lead from the front and wants to inspire her team to create beautiful hair every day and thus create a great atmosphere where clients are made to feel special 
Qualifications and Specialises in…
April is a Colour Master, specialises in colour correction, Balayage, hair extensions, curly/afro hair, hair straightening and is a qualified barber. 
Meet the Team – Aylesbury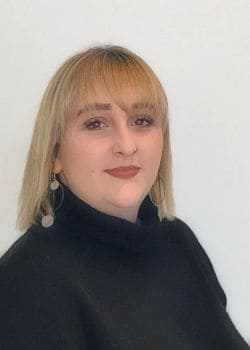 Maisie –  Principal Designer  £38
About Maisie
Maisie is a very confident hairdresser who loves to get to know her clients personally. "I love creating looks that suit that person and that they can manage themselves. It's just really important to me now that everyone leave feeling really pleased with what I've done." Maisie also loves to colour and loves to create looks that complement the cut.
Qualifications and Specialises in…
Maisie loves to colour and specialises in Balayage which she "loves doing!" 
Interests
When Maisie is out of the salon she likes to socialise with her friends, go to restaurants and walking.
Sam –  Creative Director  £55
About Sam
Sam is a very experienced hairdresser and with 19 years under her belt, she has a wealth of knowledge and ideas to help you choose the right look for you.  One of her passions is cutting and she loves to create really precise cuts that last for weeks and weeks! "I get such a sense of pride when I see one of my cuts walk out of the salon and I know that it's just right and my client is happy."
Qualifications and Specialises in…
With years of experience there isn't much Sam hasn't covered and you will be in very safe hands. Loves to create precision cuts.
Interests
Sam is a loving mum to her two boys Theo and Jamie and also loves dinners out with the girls "putting the world to rights!"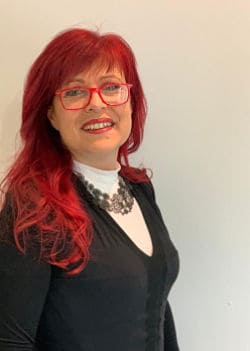 Josie –  Salon Director  £61
Josie –  Creative Director  £55
About Katy
Josie is a very experienced stylist who takes great pride in her work. Her attention to detail is second to none and attributes much of her success to building great relationships with all her clients. Josie is also a very artistic hairdresser and loves to create stunning work for the camera but always says that a successful hairdresser is one that listens to their client and gives them a look that suits them.
Qualifications and Specialises in…
Trained at the Sassoon, Saks & Mahogany Academies, is a master colourist and specialises in hair-up, plaiting, blow-drying, make-up and has won numerous awards over the years.
Interests
Outside of work Josie likes to spend time with her family, power walking, visiting new places and loves going to charity shops for rummage!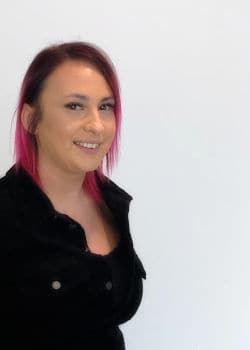 Katy – Salon Manager Aylesbury  £61
About Katy
Katy is a very experienced hairdresser who takes incredible pride in her work and loves to create looks that suit the individual. "It really is so important to me that all my clients leave the salon looking amazing and to see them enjoy what I've created is so rewarding." Katy is also a very highly qualified colourist and loves to enhance her work with techniques that work for every occasion.
Qualifications and Specialises in…
Ready to book with one of our expert Hairdressers?
Ready to book with one of our expert Hairdressers?