Our service menu Aylesbury is designed to get you where you want to go quickly.
Ready to book with one of our expert Hairdressers?
Ready to book with one of our expert Hairdressers?
Services Menu Aylesbury
We understand that offering you the most amount of help and advice is paramount. For that reason we intend to make ourselves available to you in order to help.
We also understand that choosing a new hairdresser may be a little daunting. Therefore, we have made sure that all our hairdressers are highly trained. In other words, they've been trained not only in hairdressing but also listening. As a result, you will always be in safe hands with a stylist who offers you great advice. The kind of advice that is best suited to you and your hair. We take into account everything that matters to you most. Your lifestyle, hair type and face shape.
Our stylists have been specially trained to carefully listen to you. Then they will recommend the style they know will suit you. There's always an emphasis on you being able to blow-dry your style yourself. Armed with one of our famous blow-dry lessons you'll be in control.
And if you're looking for other services such as colour we have experts there for you. With a constant commitment to training, we always make sure there's a specialist on hand. Someone who can offer you the very best advice and help. Thereafter, you are free to have a think before booking.
One of our sayings is, "We never forget – you have a choice". And with that in mind, we aim to offer you an experience where you'll feel confident in everything we do. So much so that you'll happily recommend us to your friends. Lifestyle, the hairdressers Milton Keynes.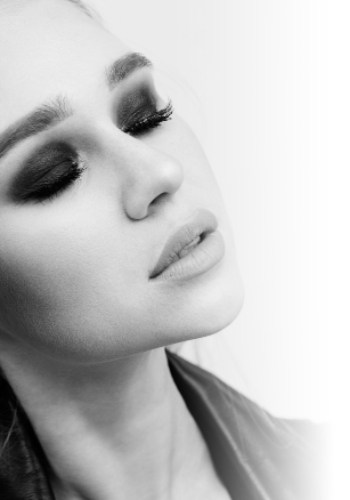 I would like to personally thank all of our clients for your incredible support and best wishes. From the outset of this sad crisis, I've been touched by the number of supportive comments and emails we've received.
As I've previously mentioned, the health and well-being of all our clients and my team have been paramount. I've no idea when it will be safe for us to return to work and continue our passion for hair. But rest assured that when we do, we'll make Lifestyle a safe haven. Somewhere you may escape for an hour and just relax and be pampered.
But until that time, I would like to thank you again and wish you and yours every health and happiness.
Kind regards,
Greg Christie - Salon Owner
Hairdressers Aylesbury
12 High Street
Aylesbury
Buckinghamshire
HP20 1SQ
T | 01296 330 220
Opening Times:
Monday               9:30   to   8:00
Tuesday                            Closed
Wednesday         9:30   to   8:00
Thursday            9:30   to   8:00
Friday                 9:30   to   8:00
Saturday             8:45   to   5:30
Sunday                              Closed