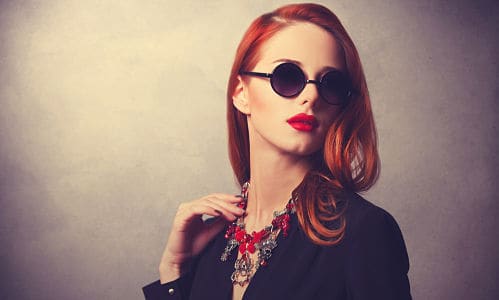 3 Autumn Hair Care Tips you won't want to ignore
With misty mornings and cooler temperatures, autumn brings a whole new set of challenges for hair care. Follow these three easy autumn hair care tips and you can make sure your hair looks and feels amazing this season!
1. Clarify
Over the summer months, we often use more styling products than usual as we look to create our favourite summer styles. However, this can easily lead to a build-up of products in the hair. So the first of our autumn hair care tips is to rid yourself of this build-up and give your hair a fresh start for the autumn.
You'll need to invest in a good clarifying shampoo. Something like KMS Hair Stay or Paul Mitchell's Three Shampoo and use it once a week. This will gently, but deeply cleanse your hair and scalp, removing all the build-up that has accumulated. It will leave your hair feeling clean and healthy but not stripped and dry.
2. Moisturize
Of course, maintaining your hair's natural moisture is something you should be doing all year round because that's how you keep it healthy and shiny. But let's face it, we all fall short from time to time.
During the summer your hair will have been battered by the sun's harmful rays not to mention the chlorine of the swimming pool during the summer. Therefore, come the autumn it really is essential to get back on track with your moisturizing regime.
Once a week, use a deep conditioning treatment on your hair to restore its natural moisture. Remember to keep this up throughout the autumn and winter as central heating in the colder months also saps the hair of moisture.
And well-moisturized hair is also your number one weapon in the next battle…
3. Fighting the Frizz
Beautiful autumnal colours and bright, sharp, cold days we can cope with, but damp, drizzly, foggy days are enough to put anyone off autumn. And that's before you add the horror of frizzy hair into the mix.
After well hydrated and moisturised hair, your next best weapon in fighting frizz is a set of good quality styling products, specially formulated for the job. We recommend the KMS Tame Frizz range which works wonders. Speak to your stylist about the best products from the range for your hair and style and maybe check out our post – 7 ways to keep your hair frizz-free.
So there you have it. Just three steps to keeping your hair in great shape this autumn. And if you'd like to kick-start the process, why not treat yourself to our Detox and Nourish Hair Treatment?